History
History of the Faculty
The Radioengineering Faculty of Samara State Aerospace University named after acad. S. P. Korolyov was founded in 1962. However, first 50 full-time students entered the speciality "Radioequipment Engineering" and began studying at 1959.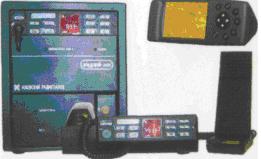 Nowadays the faculty is a large university subdivision having both education and research components. More than 5000 specialists in the radioengineering field. Graduated from since the time of its foundation 10 doctoral degree and more than 50 candidate degree work at the departments of the faculty, many of them are the graduates of the faculty.
Faculty provides all the opportunities for study and research, that is necessary to become an experienced engineer. Various modern educational programs lover the most interesting areas of electronics.
From the very beginning students train not only on the faculty's departments, but they also conduct their research in Samara University scientific laboratories, in subdivisions of Research Institute Ekran, TsSKB-Progress State Research and Production Space Center, OJSC Spektr and other city's enterprises.
Many students take an active part in the research activity of the faculty's departments; they design and create microelectronic, diagnostic and control equipment, computer systems, devices for space exploration.
The Faculty comprises five Departments:
Laser and biotechnical system;
Radio Engineering;
Electrical Engineering;
Nanoengineering;
Design and technology of electronic systems and devices;
Department of Radioelectronic devices Department of Electronic Systems and Equipment Department of Design and manufacturing of the electronic devices Department of Electrical Engineering Department of Nanoengineering Department of Radio engineering and Medical Diagnostic Systems